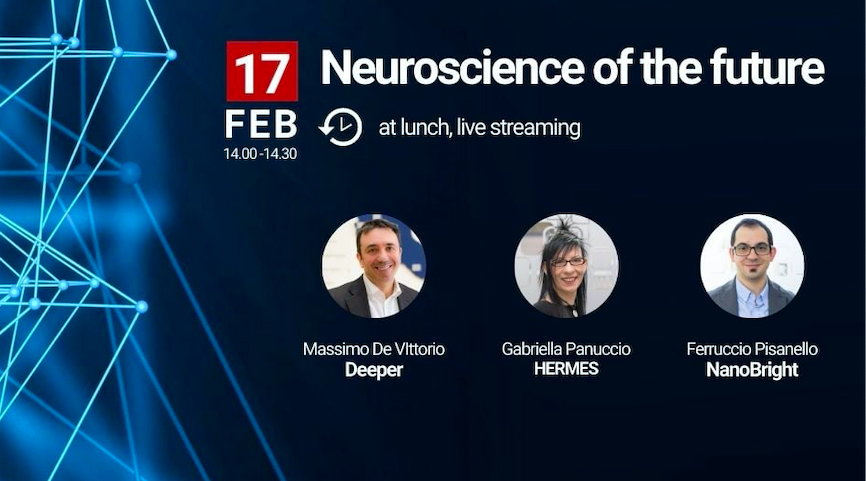 Deeper @ Science is ready!
17 feb 2022 | Event
On the 17th of February Massimo De Vittorio, Project Coordinator, partecipated to Science is ready!, a digital festival that the Italian Institute of Technology organized to present the collaborative projects won at European level.
The episode focused on the neurosciences of the future, discovering the most innovative technologies and tools for studying the brain and the pathologies that can affect it, in search of new diagnostic and therapeutic approaches..
Within this framework, therefore, De Vittorio talked about Deeper's aims, methods and principal outcomes. 
Press coverage